COLT Lacrosse Shaft (NO WARRANTY)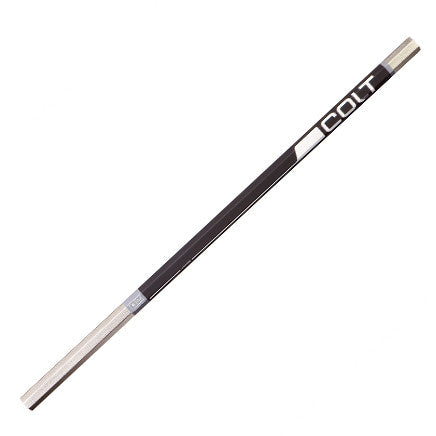 DELIVERY
COLT ships world-wide via FEDEX; you can also pick up you items directly from our factory. Orders are typically shipped within 1-2 business days from receipt of order.
WARRANTY
At COLT we believe that the best warranty is one that you will never use! That is why we produce top-end products that can withstand the challenges of today's toughest sports. In design we needed to consider safety precautions, therefore our products while more durable than composites or aluminum, can and will break when overloaded. Still, we undoubtedly build more durable products and are proud to stand behind them with the best warranties in the industry.
COLT LACROSSE – 1 YEAR on all lacrosse shafts. Our warranty periods being after delivery and covers product breakages that occur as a result of manufacturing defects (subject to return and assessment). We recommend all customers Read our full
Warranty Policy
before purchasing.
POWER + DURABILITY
The COLT line features a carbon-composite shaft reinforced with our Nanovate™ NiCo protective layer which provides superior durability and impact resistance while offering the same feel demanded by offensive players and field lacrosse players, alike. Ultimately the COLT provides the same toughness of titanium and metal-alloy handles. This revolutionary toughness-to-weight ratio enables users to play with the confidence and ferocity allowed by heavy handles with the control of lightweight composite handles!  Length - 30" 
Great!
Added COLT Lacrosse Shaft (NO WARRANTY) to your cart.
x